The complete new range of Renault Trucks
Details

Category: News
Published: Monday, 20 January 2014 13:07
Written by ID WASH
Renault Trucks showcased its new Euro 6 range and its expertise in transport solutions at the Solutrans fair in Lyon between the 19th and 23rd November. Designed for efficiency and profitability, this new range was represented by Renault Trucks T, C, K and D and a completely new vehicle, the Renault Trucks D 2m cab.
An all-new range.
Renault Trucks D 2m cab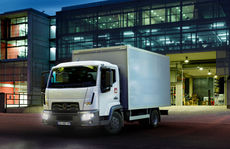 The new Renault Trucks D 2m cab covers all your needs from 3.5t to 7.5t. It is equipped with a DTI 3 Euro 6 engine of between 150 and 180 hp and a manual 6-speed transmission or an automated transmission. Like the rest of the range, it is designed for efficiency, profitability and strength. It is the result of a close collaboration with the coachbuilders.
Renault Trucks K: post-KERAX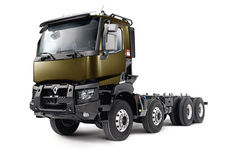 Closely resembling the T model, the K is slightly different. Designed to perfectly suit its use as a site vehicle: Front protected by a steel shield, space on the radiator grille reserved for signage, bumpers, specific automatic lights which activate according to which direction the truck is going. More comfortable, safer step combined with excellent ground stability, the last step is flexible and extremely strong. The K model has been designed to meet the requirements of the various difficult challenges it will face.