ID WASH: The Philosophy of washing Heavy Goods vehicles and Coaches
A simple principle

Proven industrial solutions
reliable and associated to current
technologies tailored to your requirements.

A dynamic PME

A team at your integrated listening
within a Vendéee industrial group.
ID WASH: professional vehicle wash, reliable, dedicated to heavy goods vehicles and coaches.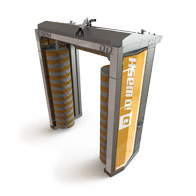 ID WASH, a French company specialised in the design and manufacture of truck washing brushes, truck washing gantry installations, washing tunnels and washing stations for large and medium capacity professional vehicles (utility vehicles, trucks, articulated and semi-articulated trucks, buses and coaches...). With our wealth of experience gained from over ten years in the sector, the ID WASH team offers materials to suit the needs of hauliers and coach operators. ID WASH is the ideal solution for maintaining and washing heavy goods vehicles, trucks, coaches, buses and utility vehicles. ID WASH offers automatic truck washing solutions adapted to the needs of goods transportation and public transport professionals. A clean vehicle conveys the haulier or public transport company's brand image; ID WASH supplies strong and durable materials for effective washing with minimal maintenance over the long term.
ID WASH vehicle washing gantry installation
A robust, reliable and smart vehicle washing gantry. Solid, machine-welded and entirely galvanised structures. Design based on tried and tested principles, mechanically simple for low maintenance and a longer lifespan.
Safety during the washing cycle.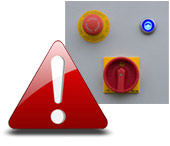 The machine is equipped with 2 emergency stops installed on the machine and on the remoted control panel of the machine to protect vehicles and material in case of problems.
Duplicated security systems ensure safety of all moving systems on the gantry installation (movement measurement + moving parts detection).
Structure resistance: Complete study into the resistance of material structures of our tunnels and vehicle washing gantrys. The end result: A robust machine, an ultra-stable structure capable of resisting extreme climatic conditions.
Protection of washing gantry in high winds: A mechanical locking system on our machines keeps the gantry in position even in strong winds.
Simple and safe to use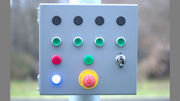 All ID WASH vehicle washing gantrys share one simple principle: the user control part is separated from the maintenance part.
To avoid user error, ID WASH remoted control panels comprise only what is strictly necessary for the user (emergency stop button, status lights for the machine and programme buttons: truck, articulated truck, bus, utility vehicle, special programmes: single tractor, tipper truck...).
For all maintenance functions of the vehicle washing machine, an embedded tactile screen enables the maintenance personnel to manage gantry's various different functions.
Optimised bodywork washing

The entire range of ID WASH made-to-measure washing gantrys is equipped with dedicated brushes, which are designed to combine washing quality and lifespan. Combined with the latest generation automation systems, brushes can be controlled throughout the washing cycle to avoid scratches.
Optimal results: perfect cleaning of bodywork, optimum paintwork protection.
Truck, heavy goods vehicles and coach washing programmes, as well as special programmes which adapt perfectly to the different types of vehicles found in the modern fleets of various transporters.
A washing gantry designed to European standards

Machines compliant with EU standards according to the European directive 2006/42/CE of the 17th May 2006. Complete certification of all materials by the APAVE (Organisation working with companies and local authorities in technical, environmental and human risk control).
Reasonable running costs: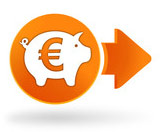 The simple and robust design of ID WASH vehicle washing gantrys combined with quality components means simple and low-cost maintenance. Intelligent management of water distribution limits water consumption by spraying water only during the necessary phases thanks to several electrical solenoids. A sustainable development vision has achieved powerful water recycling systems in order to reduce water consumption to a minimum whilst also recycling waste water.